To spread out the standard and genuine content of your salon to customers, Fanpage is a direct marketing tool with a huge number of users and optimal functions for Marketing purposes. And beauty salon Facebook advertising service is an indispensable service for businesses in this branch.
Is fanpage the number 1 communication tool?
Fanpage is an essential part of any marketing strategy because it brings to many benefits. Your fanpage can:
– Present your image to the public as an expert in aesthetic methods and products
– Introduce you and your business to potential new customers
– Help your brand keep the best position in the eyes of your potential customers and customers who use your service
– Provide information on the latest and most advanced treatments to clients
– Increase search engine optimization (SEO) to get more traffic
Online searchers rely on fanpage articles to help them find answers about services and therapies, not merely searching for the brand name. The useful information you provide through the beauty salon fanpage promotional articles helps customers have a better overview of your image and understand more about the method used in the beauty salon.
Why you should choose AZGroup when you want to use a beauty salon Facebook advertising service?
Articles on the beauty salon fanpage often appear on search results, but you should still advertise to find more customers and increase interaction to fanpage more. Besides, they will receive a notification every time you post a new post, once they are interested and start following your page. AZGroup will do those jobs for you when you use the AZGroup's beauty salon Facebook advertising service. AZGroup is a unit specializing in:
– Primary advertising of fanpage systems on social networks,… with strong domestic fanpage.
– Create a reputable quality beauty salon fanpage.
– Build and execute deep and wide media fanpages that affect the target market and customers.
– We build a brand, make a mark of your business in the beauty salon market.
We provide beauty salon fanpage advertising service packages at a very affordable price and suitable for all partners.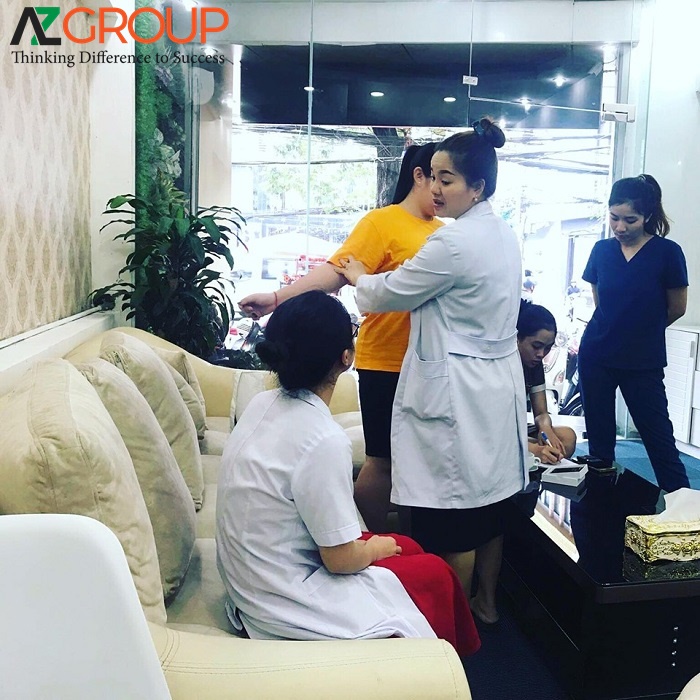 AZGroup is a unit providing beauty salon Facebook advertising service
You have to be learned as an expert and friendly in communicating with customers. When you are friendly and knowledgeable, many people will want to read your fanpage. But it is very difficult to communicate with customers through smartphones or computers. You have difficulty looking for ways to bring your fanpage to customers, to the public, you want to bring the image of your beauty salon to everyone but still cannot.
So do you want to try using a beauty salon Facebook advertising service for yourself. Come to AZGroup which makes businesses satisfy and trust in the beauty salon fanpage advertising service. Our AZGroup:
– Enhance and improve your business fanpage to a new level.
– Advertising prestige and quality for the promotion process to be done quickly, and the procedure is neat and cheapest.
– Bring your beauty salon fanpage to every house and every customer.
– Write advertisement articles to help your business have sustainable business development when the articles posted on your fanpage will be known to people everyday and you will have a plentiful source of customers.
Commitment of AZGroup
You cannot find a good fanpage advertising service company? You cannot improve your fanpage by yourself? Do you have difficulty in operating a fanpage? Please contact AZGroup. We will help you with all our trust and ability. AZGroup commits:
– Fanpage ads are displayed after completion
– Allocate ads to the right potential customers, help your fanpage advertising effectively
– Get free consultation on optimizing beauty salon Facebook advertising service for businesses
– Receive reports directly from the system and handle problems that happen during the ad running.
– Get a free exact keyword check tool from the beauty salon fanpage
– Receive ads in highly competitive, difficult to advertise and satisfy all customers.
– AZGROUP is a senior partner of Facebook in Vietnam
– Enthusiastic support team for businesses
– Keep all strategies for beauty salon fanpage advertising and corporate information confidential.
Please trust us, we will never let you down.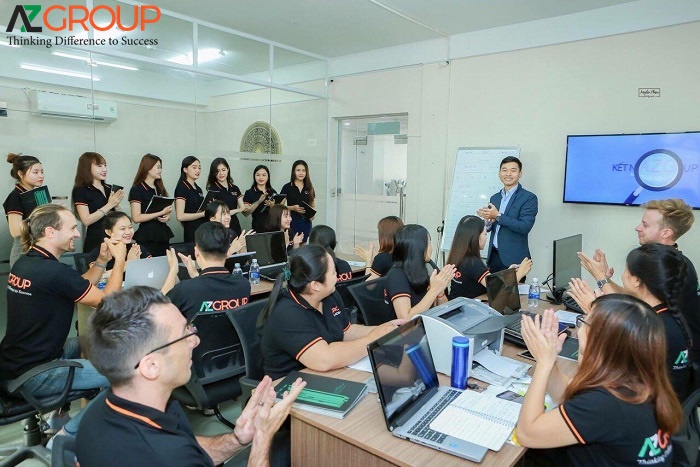 AZGroup's advertising process
Let's see how the process of fanpage advertising of AZGroup is done!
The process of beauty salon facebook advertising service at AZGroup:
Step 1: Survey fanpage needs
Step 2: Make detailed plan and quote a price for fanpage
Step 3: Sign the contract and commit KPI
Step 4: Implement and control fanpage
Step 5: Evaluate and complete the contract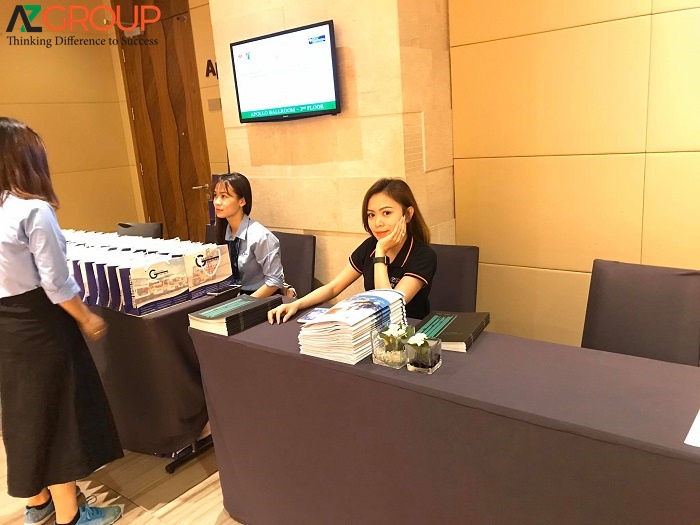 Partner of AZGROUP
At AZGROUP, we are proud to be a long-established unit providing professional beauty salon Facebook advertising service.
Our partners have implemented Google advertising strategies such as:
– Viet Phu An Group
– Daii-chi Life Viet Nam
– SaiGon CoCo Beauty Salon
– Viet My Dental Clinic
– Designer Si Hoang
Please contact us for advice and quotations!
CONTACT INFORMATION
AZGROUP SERVICE JOINT STOCK COMPANY
Address: 132-134 Dien Bien Phu Street, Ward Dakao, District 1, Ho Chi Minh City
Hotline: 0969.68.79.69 – 0286 273 3456
Email: info@azgroup.net.vn