In order to operate fanpage well in the selling process on Facebook, besides refining the content and images for each Post and album, you also need to know the basic metrics to check the strength of your fanpage. The Facebook advertising service for clothing shop will take charge of these jobs for your business.

Steps to make your fanpage effective
Level of likes and interaction
These are the two metrics you can see right on your fanpage and these are two indicators that any fanpage manager wants to improve every day. The more likes as well as interactions, means that your fanpage is reaching the right potential customers.
However, there are many pages that have many likes, but the access rate is very low, and the interaction is less. Therefore, your page needs to have a strategy about the content, images, post time to reach the right target audience. Currently, Facebook has updated the article scheduling feature, bringing more advantages for the administration and Facebook advertising service for clothing shop

Fanpage's content
In the Insight section, you will learn more about the readers and the effectiveness of the fanpage. With the Overview section, an overview report on fanpage and performance is shown in detail. The report took the data within the last 7 days of fanpage.
Readers are most interested in your posts, reaching how many customers from those posts is the information displayed in this section.
Get to know the user
In addition to learning to change content frequency and effective presentation, from reading the report on the page, you are also provided with metrics to learn more about your customers. You can target people who like your page or by location, age, gender and interests that are regularly interested in your business fanpage.
Not only provide information about the age, in this section, you also learn about the geographical location of potential customers. In particular, the majority of customers will focus in Hanoi and Ho Chi Minh City. Ho Chi Minh City, you can adjust the delivery and shipping policy to be more suitable for high density areas.
Through the basic metrics that you need to know to evaluate a page, you will better understand potential customers from likes, outreach, and user information. Thereby, we can make a development strategy suitable for the page and its clothing business.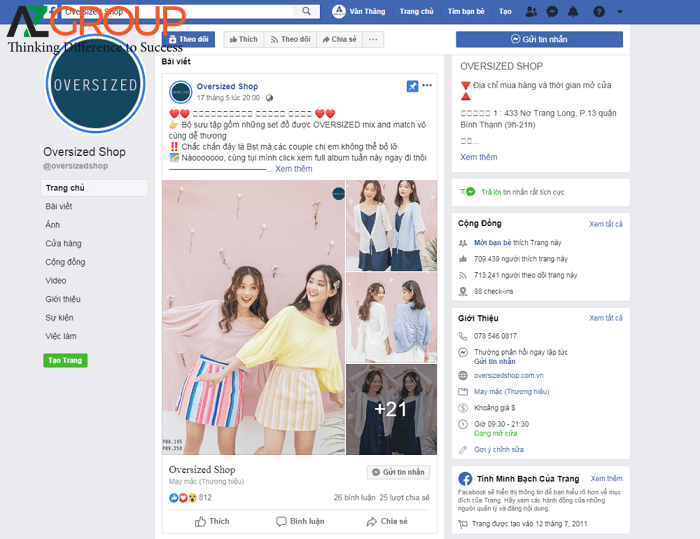 Write amazing content for your customers
Telling your story, you create a scene your customers can imagine. Stories about your products so that your customers can experience the product more, making them interested in the product. How was your product manufactured? Who bought your product and how were their comments? … It only takes a few lines, you can introduce images to your customers that make them feel more comfortable and of course increase the chance for buying.
Build trust from reviews
If your product is probated by any famous media (magazines, newspapers, tv, celebrity comments …) then take advantage of it, it will help you increase the trust of customers
Observe the 80/20 rule
When using Facebook advertising service for clothing shop, you should follow the 80/20 rule, 20% of articles to advertise products and promotional news, the remaining 80% are articles on other related topics. Do not always focus on introducing products, making customers boring.
When your business reaches the above conditions, your fanpage will increase interaction and your shop's revenue will also increase. If your business cannot meet the conditions and cannot increase the effectiveness of your business fanpage, please use Facebook advertising service for clothing shop, your fanpage will grow day by day.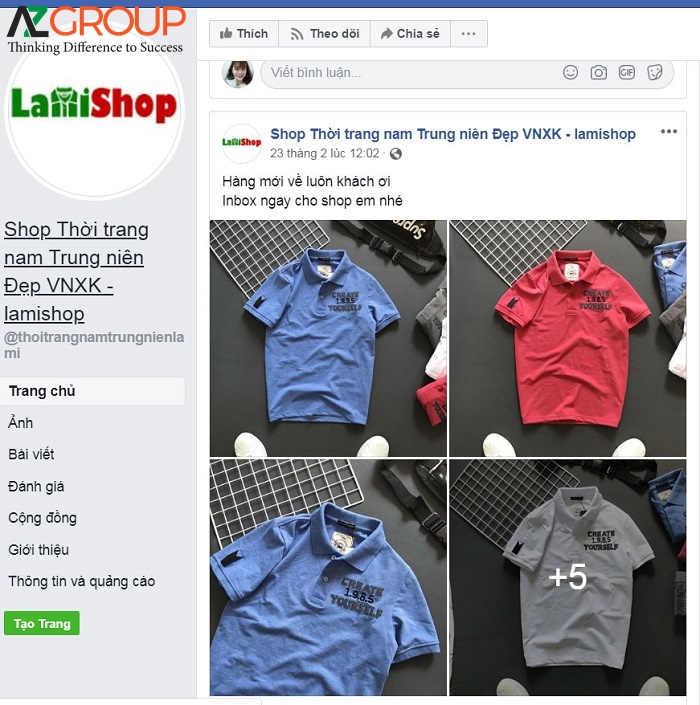 Facebook advertising service for clothing shop: AZ group
With little capital, no shop rental, high market demand, selling clothes on fanpage has become a startup way for many young people today. Taking advantage of the social network, a series of fan pages "sprouted like mushrooms" trying to compete for customers, win the market. Therefore, the fanpage of the business that wants to always stand on the front page, use Facebook advertising service for clothing shop of AZ Group.
AZ Group is a provider of clothing shop fanpage advertising services at a very affordable price for all partners.
With a package service, we have PR writing service and many benefits, total costs for all advertising activities on brand image on fanpage.
With the clothing shop fanpage advertising service for businesses at AZGROUP, customers who need to advertise on facebook should choose a reputable PR for the promotion process to be done quickly and neatly, cheapest.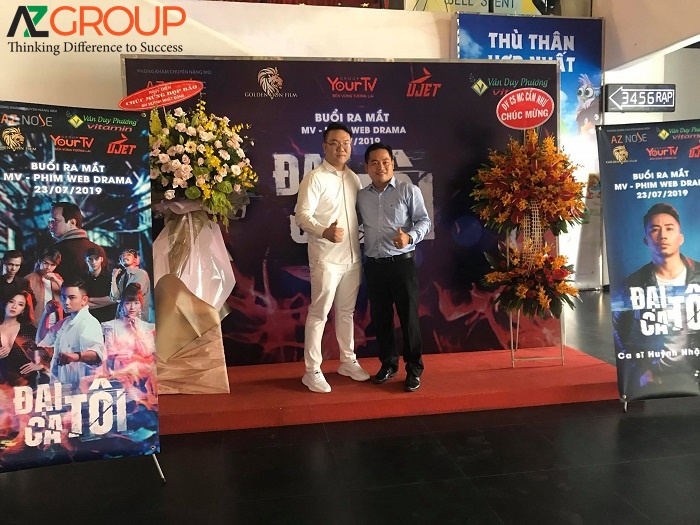 The process of advertising at AZGroup
We offer Facebook advertising service for clothing shop with a professional process:
The process at AZ Group:
Step 1: Survey fanpage needs
Step 2: Make detailed plan and quote fanpage
Step 3: Sign the contract and commit KPI
Step 4: Implement and control panpage
Step 5: Evaluate and complete the contract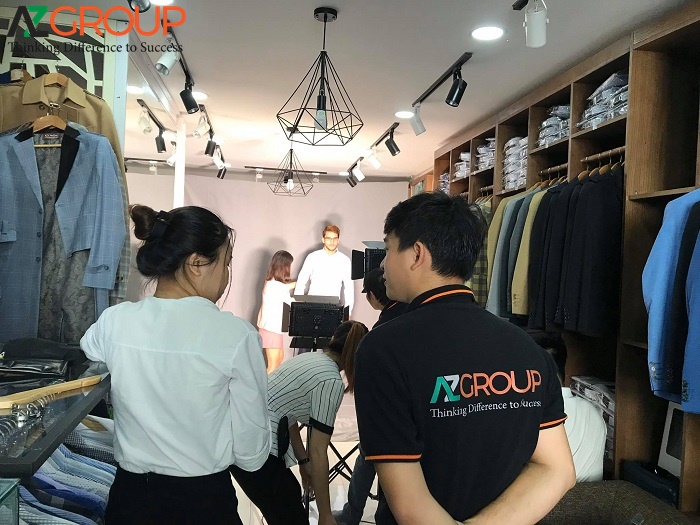 Commitment of AZ group
AZ GROUP is a senior partner of facebook in Vietnam

Fanpage ads are displayed after 5 minutes of setup

Ad distribution to the right potential audience, promoting fanpage effectively

Receive reports directly from the reporting system of facebook

Get free advice to optimize fanpage advertising

The support team is enthusiastic and honest.

Get exact keyword checking tool and free from facebook page

Receive highly competitive advertising, difficult advertising, many virtual clicks

Keep secure strategy of the clothing shop fanpage advertising service and customer information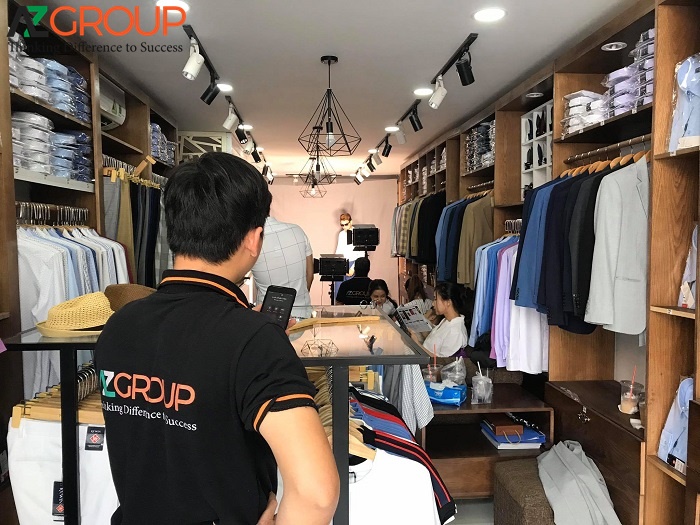 Partners of AZ GROUP
At AZ GROUP, we are proud to be a long-established unit providing prestigious and professional Facebook advertising service for clothing shop.
Our partners have implemented Google advertising strategies such as:
Viet Phu An Group

Daii-chi Life Viet Nam

SaiGon CoCo beauty salon

Viet My Dental Clinic

Designer Si Hoang
If you want to cooperate with us please contact us immediately for clear advice and quotation.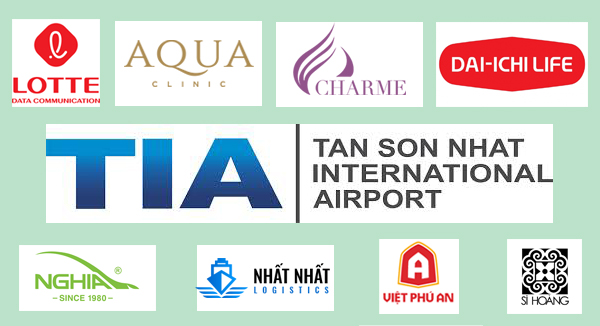 Contact Information
AZGROUP COMPANY
Address: 132-134 Điện Biên Phủ, Đakao ward, District 1, TP.HCM
Hotline: 0969.68.79.69 – 0286 273 3456
Email: info@azgroup.net.vn