Nowadays, Spa is a "hot" field that many women interest and invest in business. Because of the increasing number of investments, the competition in this field is increasing "fierce". In order to stand, businesses need to prepare for themselves at least one Training and consulting Marketing for Spa course.
Training and consulting Marketing for Spa – Azgroup
The standard of living is more and more developed so that the beauty needs are higher. Because of this, many beauty spas are opened. To stand in the middle of a crowded and competitive market, the question is "how you can survive and trust by customers?"
Let's come to Azgroup, you will be consulted and trained with the most dedicated and professional way. If your business can't see the effectiveness of training and consulting, your business could be declined in the beauty spa field.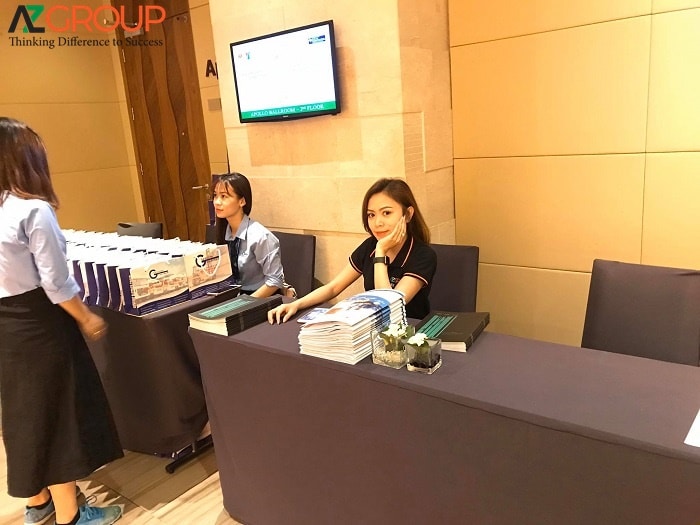 Some mistakes of Spa business
Internet or Online is developing strongly…and many spas are opened and used Marketing. If you don't really execute well, you will be forgotten in this field where you are opening.
There are spatial, temporal and geographical distances between you and your customers. If you don't work in Marketing, they cannot know who you are and what is your special thing?
"PR" in the traditional way is also very popular. When your Spa does well, customers will spread out for their friends and many people go to your Spa. However, you can combine with Marketing, the level of trust will increase.
Because you interested in Spa field and accept to quit your job to chase your dream. Therefore, you have difficulty in finding a suitable environment for learning about Marketing. Training and consulting Marketing for Spa course of Azgoup will help your business to understand thoroughly during Marketing process.
The process of training and consulting Marketing for Spa of AZgroup
Marketing for Spa plays an important role to reach customers regularly and continuously. In order to interact customer, it requires you to create personal branding, build the trust, and then bring your services to your customer with the unique way.
All activities and needs of customer that businesses want to know for offering suitable services are through Marketing. So businesses always want their staff interact with Training and consulting Marketing for Spa course to gain a lot of experiences and knowledge before starting Marketing for Spa.
AZgroup always wants to bring to business the best training and consulting services. So that this services always has the clearest processes for business can easily understand how well AZgroup process is.
Step 1: Survey the needs of the business
Step 2: Plan training based on the actual needs of the business /customer
Step 3: Sign the contract
Step 4: Implement the training plan     
Step 5: Check and evaluate
Step 6: Finish the training program
With that process, businesses will take all steps during Training and consulting Marketing for Spa to apply for your Spa.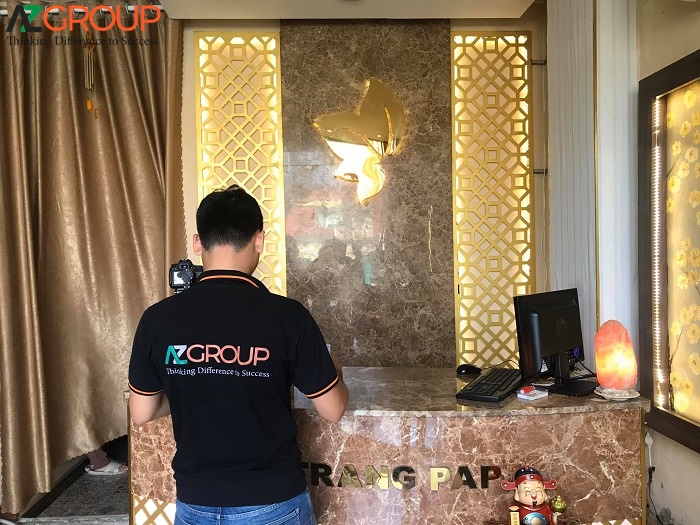 Commitment about training and consulting Marketing of Azgroup
What you will learn in this process from AZgroup:
Effective marketing strategy for Spa

Set up your business branding

Identify your target audiences

Online Advertising

Basic knowledge of the beauty and spa field: understand clearly about health care and beauty, assess the market potential

Business strategy: choose business locations, make business plan ideas, business forms

Marketing strategy: how to choose an effective and suitable Spa Marketing tool for your model that you want

Human resource management: plan to build and train an efficient, neat, and cost-effective personnel apparatus

Consult, resolve complain

Ways to take care of customers before, during and after service
AZGroup is proud to be the leading Training and consulting Marketing for Spa service provider in Vietnam and is trusted by businesses. Let AZgroup solve the problems that persist in Marketing.

AZGroup commits:
The cost of service is reasonable for all businesses

Information security, beauty spa business plans and strategies for your business

Answer questions and difficulties of businesses

Support for businesses

Consult clearly, in-depth knowledge in the right Spa field

Answer questions about Spa Marketing
AZGroup where you put your trust. We will bring your brand, image of your business to every home the way your business wants with Training and consulting Marketing for Spa service
Your business contact us for advice and quotation soon!
CONTACT INFORMATION
AZGROUP SERVICES JOINT STOCK COMPANY
Address: 132-134 Dien Bien Phu, Dakao Ward, District 1, HCM City
Hotline: 0969.68.79.69 – 0286 273 3456
Email: info@azgroup.net.vn